QR-Code Link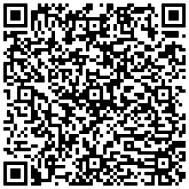 For sale is a recently completed, extremely attractive detached architect-designed house (AD2-Architects). The external appearance is that of large Yacht.
The property boasts architectural uniqueness with one of their numerous and well - execution and design-thought-out Details. Located at the foot of Calvary, it has a level land area.
One enters the house through a representative entrance area next to the covered Carport. The entrance hall is open to the Central living area with open plan kitchen, with a clear spatial organisation and visual separation which is also located in this area "floating" staircase to the upper floor.
To the left is the cloakroom, a WC and a Sauna with (rain)shower and sink. Behind the "floating" staircase to the spacious and 3 sides illuminated the living room opens with large island kitchen. Floor-to-ceiling and wide Windows give a magnificent view of the garden and the pool landscape; long-barreled band window in the upper section of the wall open up charming views of the underlying Calvary.
The spacious high-end kitchen of the brand SieMatic plays "all the pieces". High-end built-in kitchen appliances from Miele and Siemens are in a consistent matter of course. A built-in wine refrigerator - not only for Burgenland precious drop is in this "kitchen portfolio" logical complement. in centrally located, to the living area-oriented, stylish wooden fire-a fireplace in the cold Season atmosphere full of comfort.