QR-Code Link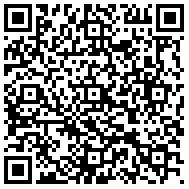 This 4 star business hotel open in the near the city centre in the southern part of Munich. A huge number of big enterprises like Siemens, Mc Donalds, Continental assurances etc. are in the immediate surrounding. The south city part of Munich disposes of only few modern business hotels, so that one may calculate a very high utilisation.
The hotel consists of a restaurant, a lobby bar, 150 high-quality rooms in a modern and bright design and comfortably equipped. All rooms are air-conditioned with the newest and power-saving technology. This modern equipment is also reflected in flat panel display, DSL connection, minibar as well as a design bathroom with milk glass walls, under-floor heating and marble washstands again.
Surroundings:
The hotel offers enough park possibilities directly in the underground parking and disposes of very good binding by car as well as by underground (approx. 200 m) to the city-centre. The Munich city centre is slightly accessible within approx. 15 minutes.
Operator:
The hotel is leased in the long term for 20 years to an international hotel chain. The lease is guaranteed by securities of the parent company.
Return of Investment.: 6,8 % guaranteed