QR-Code Link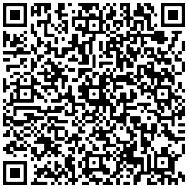 The house is in the most beautifully and architectural valuable district of Vienna.
In a quiet alley in the heart of Viennese inner-city, is this marvellous history-charged city house with a Living space off 932 m²
In close to vicinity is the attractive showplace of Art and culture, famous coffeehouse, exclusive shopping facilities as well as the Stadtpark.
Features:
- 923 m²
- 100 m² wellness/fitness on two stages
- 17 rooms
- Kitchen
- Terrace (approx. 39 m²)
- inner courtyard
- elevator
- house own cinema
- ceiling heights up to 4,5
- antique plank floor
This elegant city house with 17 rooms are equipped and processed by high quality materials. The modern housing technology was fitted with the Object to hold the historical features and memories.
This architecture-jewel with considered layout and quality from the used materials, offers a unique Living quality as well as a long investment for the buyer.
Do not miss this unique opportunity to get the own house in heart of the Vienna city!